Welcome
Travelers Aid of Greater Birmingham – Linking individuals and families in transition or crisis to stability and security; Connecting low income elderly and adults with disabilities to medical care and a healthier quality of life.
Birmingham's roadways accommodate a steady flow of traffic in and out of town on a daily basis. The people who pass through the city may be miles away from home by the time they arrive here, and miles away from where they need to be. Not everyone who passes through our city is able to reach their destination on their own. Sometimes, things take a turn for the worse, leaving travelers stranded and often times desperate. This is when Travelers Aid is able to intervene, helping to make a plan to resolve the crisis and get the traveler on their way again.
People get stuck in town with no way out. They may be elderly or disabled, have gotten sick or been injured, or lost their wallet or ticket. Victims of domestic violence, exploitation, or abandonment often need assistance in getting to a safe place.
At Travelers Aid we consider each case a unique situation and respond to meet the particular needs of the individual. This can mean one or more of many different methods of responding; a listening ear and encouraging words, a referral for special services, assistance connecting with family or friends, and when needed most a bus ticket or tank of gas to continue safely to their destination.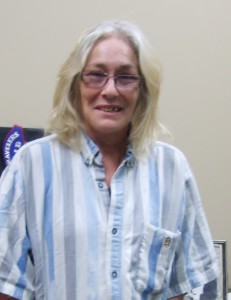 MAKING CONNECTIONS
| | |
| --- | --- |
| | "A very special thank you for your generosity. I don't know what I would have done if God hadn't sent you to help me. May your blessings be multiplied seven fold."Maggie moved from Birmingham to a safe shelter several counties away to escape domestic violence. She described her husband's treatment of her as emotional terrorism and said he had repeatedly threatened to kill both her and her teenage daughter. The shelter they had taken refuge in closed and Maggie was forced to return to the Birmingham area. She was terrified that her husband would discover she was back in town. Travelers Aid put Maggie in touch with her family in Florida. They encouraged her to come live with them but they were not able to help with travel expenses. Travelers Aid was able to assist Maggie and her daughter with bus tickets and meal expenses and to get to the safety her family offered. |