Connecting people to home, family, jobs and health care
The Travelers Aid movement in America began over 150 years ago during the westward expansion, when the mayor of St. Louis sent food, water and other supplies to travelers stranded on the outskirts of that city.
Today a network of Travelers Aid programs around the country provide assistance to tens of thousands of people who find themselves in difficulty while traveling away from home.
For more than 100 years Travelers Aid of Greater Birmingham (TAGB) has pr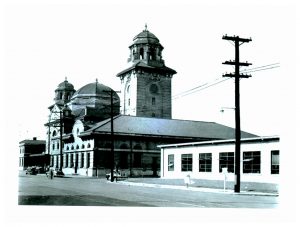 ovided a helping hand to the displaced and disconnected. As TAGB begins a second century of service to the local community, we remain committed to our mission.
The first Travelers Aid program in Birmingham began in 1907 as a partnership of the YWCA and the Birmingham Terminal Company, primarily to meet and protect young women as they arrived in the city. Those services soon expanded to include any traveler in distress and resulted in Travelers Aid's status as an independent organization.
Today we are a partner agency of the United Way of Central Alabama as well as a member agency of Travelers Aid International.
For displaced individuals Travelers Aid of Greater Birmingham provides a variety of services to meet their particular needs. Our services include information & direction, travel planning, brief case management, situational counseling, and when appropriate, financial assistance for travel needs.
Our Senior Ride Program makes available free transportation to and from medical and health care-related appointments for very low-income elderly and adults with disabilities. The program is funded through a combination of local and federal funds including federal Section 5310 Enhanced mobility for seniors and individuals with disabilities funds, The Community Foundation of Greater Birmingham, the Beeson Trust of Canterbury United Methodist Church, and the United Way of Central Alabama.